How to make an efficient after-sale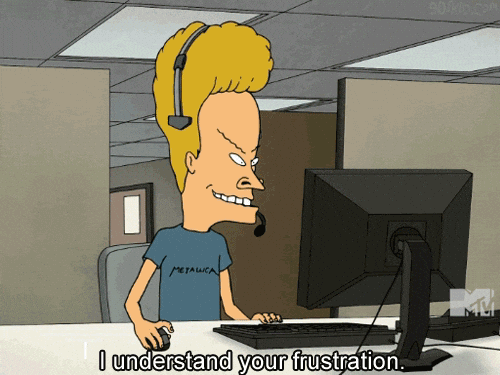 We call "after-sales" the marketing actions taken after the end of the service or the conclusion of a sale. Its main purpose is to increase customer satisfaction to foster future business.

Performing an efficient after-sale is essential for the company to retain its consumers, as well as reduce the number of complaints about goods and services. Applying this strategy is the right path for enterprises looking to grow their customer base, improve their reputation within the market, and ensure sustainable growth.

However, many companies do not focus enough on this stage because they do not see the long term benefits. There are also those who have no defined methods for effectively contacting or attracting previous customers.

Do you want to understand how an efficient after-sales process can bring good results? Continue reading!

Why do after-sales?
Larger trading opportunities
After-sales service does not just involve assessing customer satisfaction. With the relationship you have with your customers, you can understand what new services would be well received by your audience before making them available.

This sales strategy can become one of the main revenue generators of the organization. You can provide support services, extended warranties, and workshops.

Creation of a competitive advantage
To stand out in the market, it is necessary to offer something that competitors do not have. This is the meaning of a "competitive advantage," which are practices that make your brand unique.

Currently, few entrepreneurs and managers are engaged in promoting efficient after-sales. When you invest in a strategy like this, the clientele notes that the company is concerned with their satisfaction. This helps to attract new consumers and keep those who are already active.

Better brand positioning in the market
To conduct quality after-sales, you should involve all the departments of your store. This is essential to develop a work mentality focused on tailoring your offerings to the demands of the market.

After a detailed analysis of your audience, it becomes easier to understand if your efforts are paying off or if you need to make some changes in the process.

Obtaining a productive work environment
Consumers are not the only ones enjoying an efficient after-sale. Your team of professionals will also be affected and, consequently, your entire company. Any employee would pride themselves on being part of a well-managed brand – both internally and externally.

Workplaces in which employees are encouraged to be proactive tend to be more dynamic and productive.

Is customer satisfaction the same as customer loyalty?
Customer Satisfaction
It consists of the feeling generated through the marketing of positive buy / sell experience. That is, it is when the consumer has their expectations met in relation to a service or product.

While relevant to any type of business, customer satisfaction causes a momentary feeling, which may not be enough to ensure customer loyalty to the brand.

Customer loyalty
This phrase encompasses not only the buyer's level of satisfaction but also how susceptible they are to remain loyal to the company and resist competitive bidding. A satisfied consumer may stop buying from certain companies for many reasons, while the loyal consumer remains in favor of the brand for a longer time, and recommends it to people who are part of their social circle. Understanding this difference is essential in an increasingly fierce market.

How to make an efficient after-sale?

Regardless of the environment, whether physical or online, you need to give the necessary attention to establishing a good relationship with the target audience. Make it clear that you care about their needs and that you will work to find solutions to their issues.

Before completing the conversation, let them know of the available communication channels (phone, chat, email, social media) if they have further questions.

Send custom responses
E-mails, SMS or automated messages should only be used to confirm payments or inform when the company will contact them. Sending "robotic" communications can weaken the connection between you and your customer. If you are sending an email, please customize it for the client and provide whatever support they need.

Offer more than products or services
Your client should never have the feeling that you just want to profit at his or her expense. Always offer more than your products or services and give tips that are in line with your business segment.

For example, if you sell computer parts, give instructions on how to assemble the best machine, show which items are trends, report on launches, and other tips. If the use of the products requires prior knowledge, send a manual so that they can be used easily and safely.

Solve it the first time
No one likes to waste time explaining the same problem over and over again. The faster the resolution process, the better it will be for both parties.

Create self-service services
Provide self-service features so your audience can solve simple questions or problems on their own. Tutorials, forums, usage guides and a list of frequently asked questions and answers (FAQs) are all options to consider.

In addition, to perform an efficient after-sale, utilize technologies such as chatbots. With them, it is possible to solve common issues, such as a request for return tickets, account due dates, deadlines, delivery history, etc. This further enhances the quality of your brand, since people want their requests to be answered instantly.

Most popular